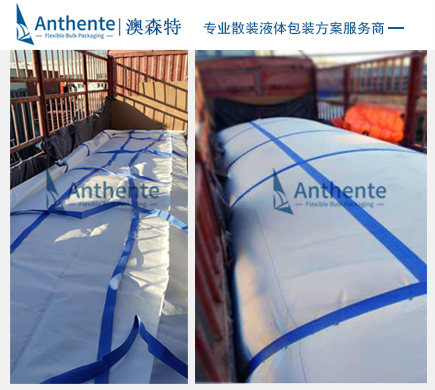 On Nov.29th,2021,Our Sales service and Flexitank project engineer visited our Truck-Flexitank client's plant to help them with Latex loading,we have provided professional advice during the Truck-FLexitank installation and loading process.
According to the Truck transportation condition,Our Truck-Flexitank is designed basing on the normal Container Flexitank plus the stronger belt on main body to meet the Truck structure. In one Truck platform,we layout only one T-Flexitank which it is more safe than 2 min. Truck Flexitank and lower leakage risk.Which it can loaded non-hazardous liquid same as normal Container Flexitank. Our Flexitank product insurance also can cover the Truck Flexitank.
Truck Flexitank installation required that the truck floor and wall should be attached the cotton blanket/PP Fabric sheet/corrugated paper to protect the flexitank on the truck.
For this Latex project, the Truck-Flexitank can load 20 TONS for 8.9mts length Truck.(Note:The loading capacity is limited to the Road Regulation on different regional government).The land transportation distance is 1600km from North China to South China.
Also,we can produce the other Capacity T-Flexitank according to the Truck platform instruction and length.
Anthente----Experts in SeaBulk Packaging, we can provide customers with a complete set of logistics packaging and transport solutions.We offer our large bulk packaging service for the top 500 companies in the world. With the manufacturing for Flexitank,SeaBulk Liner,Bulk bag.